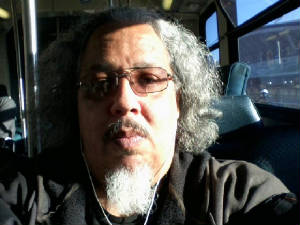 Good evening everyone I'm taking this time to Tell you That My father DIED. He was 96 years and lived a great life and I'm going to miss him so much for he is the one that made me the man I am... French F Stone 1913-2010
Dr. Gimbrere has died of cancer of pancreas.
She was My friend and I will miss Her.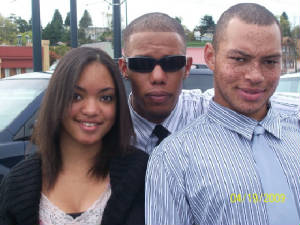 Welcome, My Name is Daniel Reeves.
This Album is to celebrate my Family, I hope to make your stay enjoyable, and maybe you will find out something new about me.
Taking photographs is my way of capturing Family and celebrating their lives. I hope to use this site as a way to show what Family means to me.
In this album, I have assembled some of my favorite photographs of my Family. I hope you like what you see! So look out here we come.
This is my Mother and Dad. This is the reason that I am the Man who you see today for without the Two of them, you would not see the man I have become today.

I want to take some time to say to French (POP). Sir, Thank you. For how you talked to me and lead your life. For you Help Me see what it means to be a man. With time and hard work French, You Helped Me Become that Man. For that, I will always Thank You.
Deborah my sister With My Mom
Mom: 1918-2008
Kristie My Best Friend 18+yrs
This is my sister Debbie and my Mom.
My sister is the one who has always understood me and was there when I need her and I need her more now than before. So I wanted to say to her thank you for being there for me to look to when I need to.
The Walker Family
This is my Favorite Photo of my Grandmother.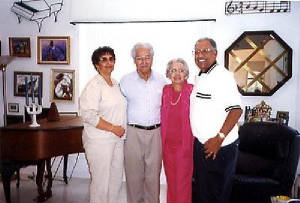 FRANK D.REEVES (1916-1973) This is my Father. He is a man to be remembered for all the work that he did to help African-Americans and all Americans in a time of need. He worked as a key operative in helping to shape the landmark Brown v. Board of Education, 347 U.S. 483 (1954) (Brown I) and Brown v. Board of Education, 349 U.S. 294 (Brown II) (1955) which held that "separate but equal" in public schools based on race was unconstitutional (Brown I) and that desegregation should take place with all deliberate speed (Brown II) with Thurgood Marshall and the NAACP.
He was the First African-American to serve on the Democratic National Committee. And as an advisor on minority affairs to President John F. Kennedy, and was appointed to the District of Columbia Board of Commissioners and was an active and vocal civil rights advocate working with the Southern Christian Leadership Conference.
Frank D. Reeves Municipal Center
Frank D. Reeves Municipal Center
Frank D. Reeves, Henry L. Marsh, III, and Samuel W. Tucker
Shown here on June 18, 1964, NAACP lawyers (left to right) were actively involved in the litigation to force the reopening of the Prince Edward County school system on an integrated basis. Courtesy Richmond Times-Dispatch.
My very best friend of 18+years...
The Boy's having fun at the beach 2008
Taylor Enjoying the Beach 2008
This is Tatiana my Daughter and I Will always love her.